THE COMPLETE SOCIAL MEDIA MARKETING SOLUTION
Social Media Marketing Refers To The Process Of Gaining Traffic
Let's start with one simple fact: your business needs a social media presence.
It doesn't matter if you run a small local shop or a big national company. Social media is an essential piece of your business marketing strategy.
Social platforms help you connect with your customers, increase awareness about your brand, and boost your leads and sales. With more than three billion people around the world using social media every month, it's no passing trend.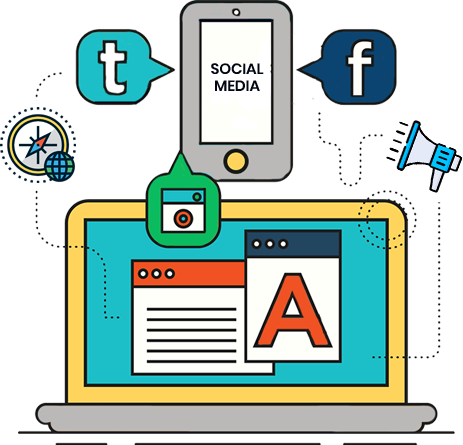 SOCIAL MEDIA IS THE FASTEST GROWING TREND
Professional Tools For Your Business
Social media often feeds into the discovery of new content such as news stories, and "discovery" is a search activity. Social media can also help build links that in turn support into SEO efforts.
MANAGE MULTIPLE SOCIAL CHANNELS
Grow Your Brand's Presence On The Social
Networks That Matter Most


Reach Your Audience At The Right Time

Listen And Engage In Real Time

Bring Tour Whole Team Together

Measure And Improve Performance